Home
Enterprise grade virtual assistant to accelerate and grow your business!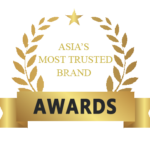 Asia's #1 Conversational AI Platform
We are asia's most trusted, widely used ChatBot across banking, finance, healthcare, manufacturing, travel and eCommerce.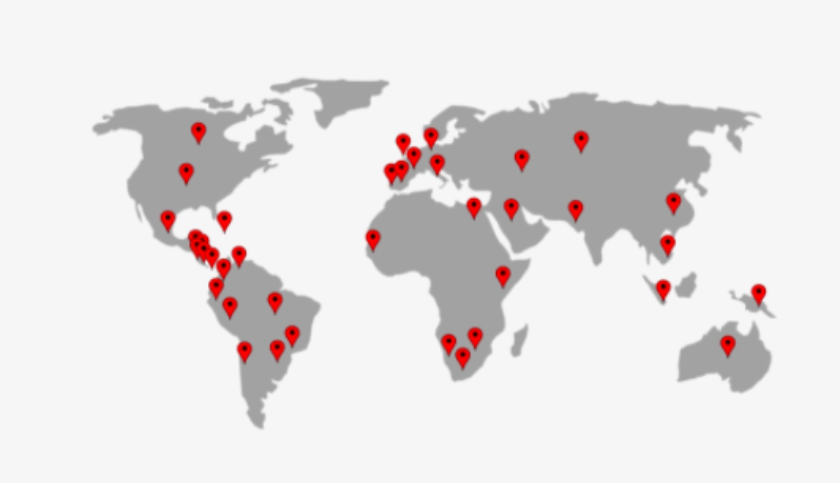 Language

is never a barrier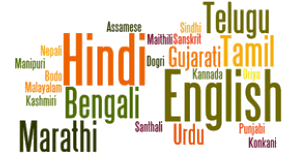 CoRover platform makes virtual agent multilingual, very easy to enable any language.
Users can interact with Virtual Agent in his/her own language, by voice or text!
What our Clients/Partners say about
CoRover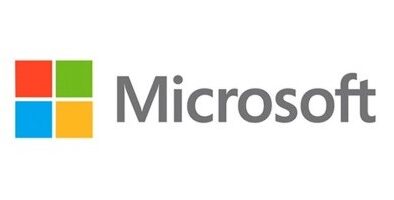 Satya Nadella
Microsoft India
,
Corover is a conversational AI platform as a service company that's already at scale, over 235-plus million users.

Kunal Kalawatia
NPCI
,
We are glad to unveil AI-powered Pai for our users. In this fast-paced world, addressing user queries is the need of the hour. We believe PAi will create entirely new user experiences that are as natural and easy as conversations, help users know about our products and in-turn promote digital payments.
Developed by Bengaluru-based start-up CoRover Private Limited whose AI/ML-powered NLP chatbot technology is accessed by over more than 20 crore consumers across businesses.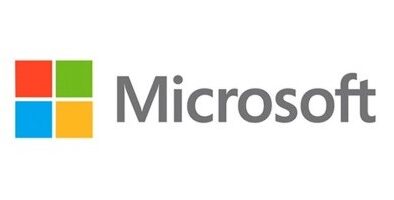 Sangeeta Bavi
Microsoft India
,
Microsoft Azure helps CoRover deliver highly scalable solutions like AskDISHA that allow organizations like IRCTC to engage effectively with their customers. We are excited to partner with CoRover as their chatbot-as-a-service platform is adopted across industries.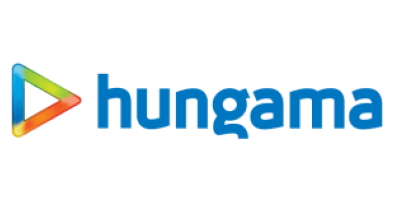 Siddhartha Roy
Hungama Digital Media
,
Offering an enriching experience to consumers is in our DNA and our partnership with CoRover will help in making the chatbot service more wholesome. We are certain that the users will enjoy the convenience offered through this integration.

Kannan Chakravarthy
Mahindra Group
,
Congratulations from Mahindra Catapult!
We are happy to announce that you have been selected for Catapult Cohort 1. The jurors found your business value proposition very interesting and see a great opportunity to collaborate with Mahindra Mobility Sector.
We look forward to working with you to create a stronger solution that can transform the Indian Mobility Space.

Soham Thacker
Gamerji
,
Ask Gamerji- Powdered by CoRover is an insightful conversational AI that helps gamers to estimate which game a gamer plays at what time and to get data and information about any game instantly.
By combating these features and with the insightful data, gamers can confirm their choice. AI concept brings fun, excitement, and makes online gaming an interesting and intelligent way to spend time and to pursue someone's passion. Through this bot, we are able to attract many aspiring gamers and are not only accelerating our revenue but are able to cut operational costs and enhance the customer experience.
Glad to be associated with you and CoRover.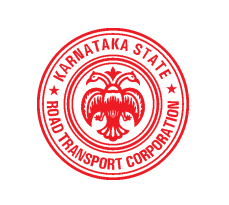 Mr. Raghavendra Bhat
KSRTC
,
Ask Vaani, an intelligent Virtual Assistant of KSRTC, powered by CoRover, is helping millions of travelers to get instant answers to all of their travel-related questions.
Ask Vaani, an NLP based conversational chatbot, can understand and speak in English and Kannada.
This human-centric bot has made travelers' life simple, seamless, and brings in pleasure and ease out anxiety by giving away answers instantly via text chat and voice. Moreover, this chatbot, which is integrated with the KSRTC website, android & iOS app, helps save cost by automating customer support.
This ease of use of technology even by a layman has added a new dimension to the industry and has enhanced user experience. Companies have started to embrace chatbots as one of the direct ways to reach their end-users and engage with them, and even to bring new users to their business.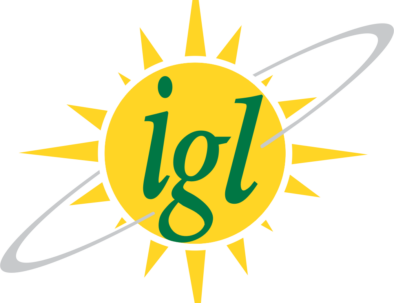 Y Subhash
IGL
,
Ask Maitri, a Chatbot as a Service (CaaS) powered by CoRover accelerated IGL's customer satisfaction by many folds. As this Virtual Assistant is developed on Artificial Intelligence, Machine Learning, and Natural Language Processing, it has helped to reply to IGL customers' queries that needed immediate answers.
For example reporting of gas leakage, knowing outstanding bill amount, etc. Customer Service Tickets are also created and assigned automatically, as the bot is connected with the SAP system of IGL.
Ask Maitri is a multi-channel Chatbot with the Live Analytics Dashboard and the integrated Live Agent Chat, which has helped IGL save cost and improve operational efficiency, besides enhancing customer engagement and satisfaction.
IGL customers are now happy customers as they have an additional channel of Chatbot to resolve their issues.
CoRover's conversational AI has answered more than a million customer queries since its inception in Feb'2020 with 80%+ excellent feedback. CoRover Team is very skilled and dedicated, which has implemented the Chatbot on IGL Website, App, Facebook Messenger, and SMS(without internet), on time!

Narendra Modi
India
,
There is an app, AskSarkar, powered by CoRover Conversational AI platform, in which you can interact via a ChatBot and get accurate information about any government scheme. This app can help you in text, audio, and video form also, the Prime Minister stated.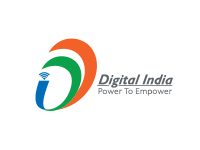 Ravi Shankar Prasad
India
,
Ask Sarkar, built on CoRover Conversational AI platform, is an app through which users can interact via Chatbot and can get accurate information about any government scheme through text, audio and video form.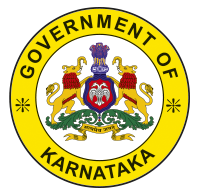 Dr. Ashwathnarayan C. N.
Karnataka
,
@asksarkar_bot will be of immense aid to citizens in availing various government services. Commendable job by the Bengaluru based team, CoRover!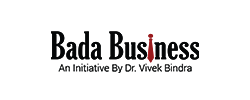 Dr. Vivek Bindra
BadaBusiness.com, World
,
#AskSarkar will help give authentic information to the citizens of India from the government and verified sources. A very thoughtful creation indeed by CoRover!

10000 Startups
A Nasscom Initiative
Our Bengaluru startup CoRover has launched the world's first AI Doctor #VideoBot – http://AskDoc.ai. Talk to a doctor on #COVID-19 in English, Hindi, Kannada, and more languages, in the voice/text.

Avnish Sabharwal
Accenture Ventures & Open Innovation
,
CoRover, Accenture's Open Innovation partner is doing some amazing work in the AI space. CoRover's AskDoc.ai is the world's first AI-based Doctor VideoBot addressing to the queries about COVID-19 disease transmission and contagion control supported with multi-lingual voice and text formats

Shreeranganath Kulkarni
Birlasoft
,
Birlasoft announced CoRover, a cognitive chatbot company as the winner of the first edition of its start-up contest – #Xccelerate4Startups. This award was aimed to bring innovation initiative that focuses on collaborating and co-innovating to build unique and scalable solutions to solve problems of the businesses, clients and the societies.

Sandip Trivedi
IRCTC
,
Chatbot, named Ask DISHA®, has great accuracy of 90% along with the approx. 85% positive feedback from IRCTC users, and it has improved customer & employee engagement and satisfaction as more than 100K queries are asked on daily. CoRover team is very proactive, technically adept and hardworking; they have delivered more than what they promised with exceptional quality.

Gaurav Deshpande
NPCI
,
AI persona (CoRover Video Chatbot) of Dilip to answer queries from the employees worked flawlessly as expected in the townhall event. Having a capable and reliable partner like you, just makes these missions that much more achievable.

Hajime Suzuki
WIREDGATE INC
,
WIREDGATE INC. is pleased to announce its new partnership with CoRover® Pvt Ltd, having an award winning SaaS platform to connect travellers with each other and with service providers. They also have a unique capability of Internet-less chat.
S.S. Nakul, IAS
Karnataka Tourism
,
CoRover® Private Limited has done a great job by implementing its mobility platform in Murdeshwar in collaboration with Uttara Kannada District Administration and Karnataka Tourism, Karwar. We thank you to promote tourism in the district.

Netrani Adventures
We at Netrani Adventures would like to express our appreciation for your services and efforts for CoRover Team for highlighting our business in your space. We have seen effective results in all the areas including payment options, customer enquiries, brand promotions and technical support. Looking forward to keep the same co-operation and participation in our future endeavours

SRS Travels
Very happy to announce that the App given by CoRover® is being used in SRS buses. Panic button in the app is also very useful for conveying emergency situations on real time location basis. Thank you and wish you all the best in your future endeavours.

Startup Karnataka
With over 30K users, multiple national & international accolades, and the Best Mobile app award in its kitty, CoRover is a frontrunner when it comes to travel & tech apps in India.
Reduce Support Activities
Increase in Customer Engagement/Satisfaction
Getting rid of your development time for ChatBot