Privacy Policy
Privacy Policy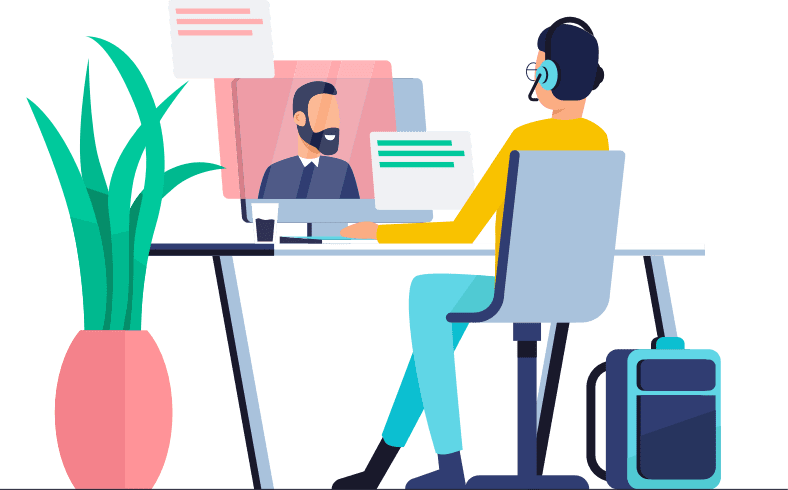 This Privacy Policy to read and used in conjunction with General Terms and Conditions. Throughout this Privacy Policy, we will refer to you as "you" and we will refer to Company (as mentioned in General Terms and conditions) and its affiliates and subsidiaries as "we", "us", or "Company".
General Statements
Use of this Platform signifies your acknowledgement and consent towards the terms and conditions of this Privacy Policy. Please read this Privacy Policy carefully before accessing the Platform. By mere access to the Platform or any part thereof, you signify your consent to the collection, storage, processing of your personally identifiable information (Personal Information) to Company.
"Personal Information" means information that alone or when in combination with other information may be used to readily identify, contact, or locate you, such as: name, phone number. We do not consider Personal Information to include information that has been anonymized so that it does not allow a third party to easily identify a specific individual.
To use our platform, you will need to provide us with your full name, phone number and any other details which we deem fit.
We may collect Personal Information from Users in a variety of ways, including, but not limited to, when Users open our Chatbot icon (Through any of Company or Company's affiliates/partners/associates' icon) and fill out their information on Company or its Partner's app/website. Non-personal identification information we collect may include the IP address and cookies and data about which pages you visit on the Site. We may combine this automatically collected information with other information we collect about you. This information helps us to prevent fraud and keep the Site secure, analyze and understand how the Site works for members and visitors, and provides a more personalized experience for members and visitors.
Some members or visitors may connect to Company's app/website using an external third-party application. Company may receive data from those connected third-party applications. When you connect your account to an external app, you will be granting Company's permission to receive information from the third-party applications.
When interacting with our chatbots, as appropriate, you may be asked to enter your name, phone number or other details to help you with your experience.
This Privacy Policy shall be in compliance with the General Data Protection Regulation (GDPR) in effect from May 25, 2018 and any or all provisions that may read to the contrary shall be deemed to be void and unenforceable as of that date. If you do not agree with the terms of our Privacy Policy, including in relation to the manner of collection or use of your information, please do not use or access our service.
When do we collect information?
We collect information from you when you:
Using the Service. We will collect information you post through the service including any Personal Information.
Communicate with us
Interact with our ChatBots.

We also collect information, such as anonymous usage statistics, by using cookies, server logs, and other similar technology as you use the Service.

The Service collects and stores information that is generated automatically as you use it, including how it is used, your preferences and anonymous usage statistics.

When you visit the Service, we and our third-party service providers receive and record information on our server logs from your browser, including your IP address, and from cookies and similar technology. Cookies are small text files placed in visitors' computer browsers to store their preferences. Most browsers allow you to block and delete cookies. However, if you do that, the Service may not work properly.

By using the Service, you are authorizing us to gather, parse, and retain data related to the provision of the Service.
How do we use your information?
We may use the information we collect from you in the following ways:
To improve customer service: information you provide helps us respond to your customer service requests and support needs more efficiently.
To personalize user experience e.g. provide recommendations to you
To improve our Site: we may use feedback you provide to improve our products and services.
To improve the chatbot and the user experience
Better understand our users' demographics, interests and behaviors
Enhance other information we have about you to help us better understand you and determine your interests
Manage our everyday business needs, such as auditing, administration of our Services, forum management, fulfillment, analytics, fraud prevention, and enforcement of our corporate reporting obligations and General Terms and Conditions, or to comply with the law.
Calculate the total number of visitors to our Services and to each page or feature of our Services.
Security & Privacy
We adopt appropriate data collection, storage and processing practices and security measures to protect against unauthorized access, alteration, disclosure or destruction of your personal information and data stored on our Site.
We take steps to ensure that your information is treated securely and in accordance with this Privacy Policy. Unfortunately, the Internet cannot be guaranteed to be 100% secure, and we cannot ensure or warrant the security of any information you provide to us. We do not accept liability for unintentional disclosure such information.
By using the Service or providing Personal Information to us, you agree that we may communicate with you electronically regarding security, privacy, and administrative issues relating to your use of the Service. If we learn of a security system's breach, we may attempt to notify you electronically by posting a notice on the Service or sending an email to you.
We may sell, trade, or otherwise transfer to outside parties your Personal Information. This may include chatbot hosting partners and other parties who assist us in operating our chatbot, conducting our business, or serving our users, so long as those parties agree to keep this information confidential. We may also release information when its release is appropriate to comply with the law, enforce our chatbot policies, or protect ours or others' rights, property or safety. However, non-personally identifiable visitor information may be provided to other parties for marketing, advertising, or other uses.
The Platform enables you to access several other third-party websites plug-ins and applications (including cookies, tracking technologies and widgets by third party advertisers) on which company has no control. It is important that you understand that by clicking on those links or enabling those connections, you may allow third parties to collect or share data about you. Company does not have oversight of these third-party websites, plug-ins and applications and we are not responsible for their processing or using of your information. Any information collected by a third party in this manner is subject to that third party's own data collection, use and disclosure policies and you must make yourselves conversant with those. Company encourages you to read such third parties' privacy statements to learn more on how they process your Personal Information. Company does not assume any liability to any user for their access and use of such third-party websites and its content thereof.
When Required By Law
We recognize that information related to your orders could contain private information. However, we may be required to disclose your information to third parties including law enforcement agencies when required to protect and defend our legal rights, protect the safety and security of users of our Services, prevent fraud, comply with the law, respond to legal process, or a request for cooperation by a government entity.
Changes to This Privacy Statement
Our Services may change from time to time. As a result, we reserve the right to update or modify this Privacy Policy at any time and from time to time without prior notice. Please review this Privacy Policy periodically by visiting this webpage. Your continued use of our Services after any changes or revisions to this Privacy Policy indicates your agreement to the terms of the revised Privacy Policy.
STORAGE OF INFORMATION
Company maintains the records and information in a safe and secure manner as per its policy and in compliance with the statutory provisions and directions, for the period required by it and as prescribed by applicable laws and rules etc.
By using the Platform, directly or indirectly, you expressly consent to our use and disclosure of your Personal Information submitted to us in accordance with this Privacy Policy. Personal Information, if captured, is securely stored and archived. Company does not allow any unauthorized access to the information stored by it in any form whatsoever. The information is securely stored and access is restricted to authorized personnel only. We take necessary physical, technical, managerial, and operational measures that are designed to improve the integrity and security of information that we collect and maintain as required by applicable laws of India. Company also regularly reviews its policies regarding the collection, storage, using and processing of your Personal Information, including physical security measures, preventing alteration, loss, query, use or fraudulent or unauthorized access of your Personal Information.
PROTECTION OF INFORMATION
Company on best effort basis follows appropriate operational, physical, electronic, procedural and technical safeguards against any unauthorized access or breach of data security to avoid any loss or damage to the user's Personal Information. However, Company shall not be made liable for the same in any manner whatsoever for any default. The information security system also includes as under:
a) Use of firewalls, encryption and data leakage prevention technologies to protect information;
b) Audit of vendors and service providers, and execution of non-disclosure agreements before availing their services.
GOVERNING LAW AND JURISDICTION
This Privacy Policy shall be governed by, interpreted and construed in accordance with Indian Laws. The jurisdiction and venue of any action with respect to the subject-matter of this Privacy Policy shall be the Courts of Bangalore in India and each of the parties hereto submits itself to the exclusive jurisdiction of Bangalore for the purpose of any such action.
EMAIL
Email correspondence sent to company is treated as record and will be retained as required by law. The name and address details of senders are neither added to a mailing list nor disclosed to third parties without consent of the sender unless required by law. Email messages may be monitored by the support staff of company for system trouble shooting and maintenance purposes.
GRIEVANCE REDRESSAL
In accordance with Information Technology Act 2000 and rules made there under, the name and contact details of the Grievance Officer are provided below for your reference:
Name: Nikita Morwani
Address: A125 Kethana Blossom, Kadubeesanahali, Banglore-560103
Email: email@corover.mobi